DualEnroll.com streamlines and automates the enrollment of high school students in college courses, ensures college standards are met for courses in the high school, and makes it easy to manage high school instructors.
Complete Program Management
DualEnroll.com dynamically manages your unique process for registration, instructor on-boarding and course credentialing, automatically initiating new steps as the previous ones are completed. It enforces your policies, automatically sends reminders to keep processes on track, and supports courses taught on-campus, online, or at the high school.
Course Finder
Students can filter courses by subject, location, time, and high school requirements, facilitating dual credit and increasing participation in courses on campus.
Rich, intuitive course search
Search by location, type, subject or schedule
Courses pre-articulated for dual credit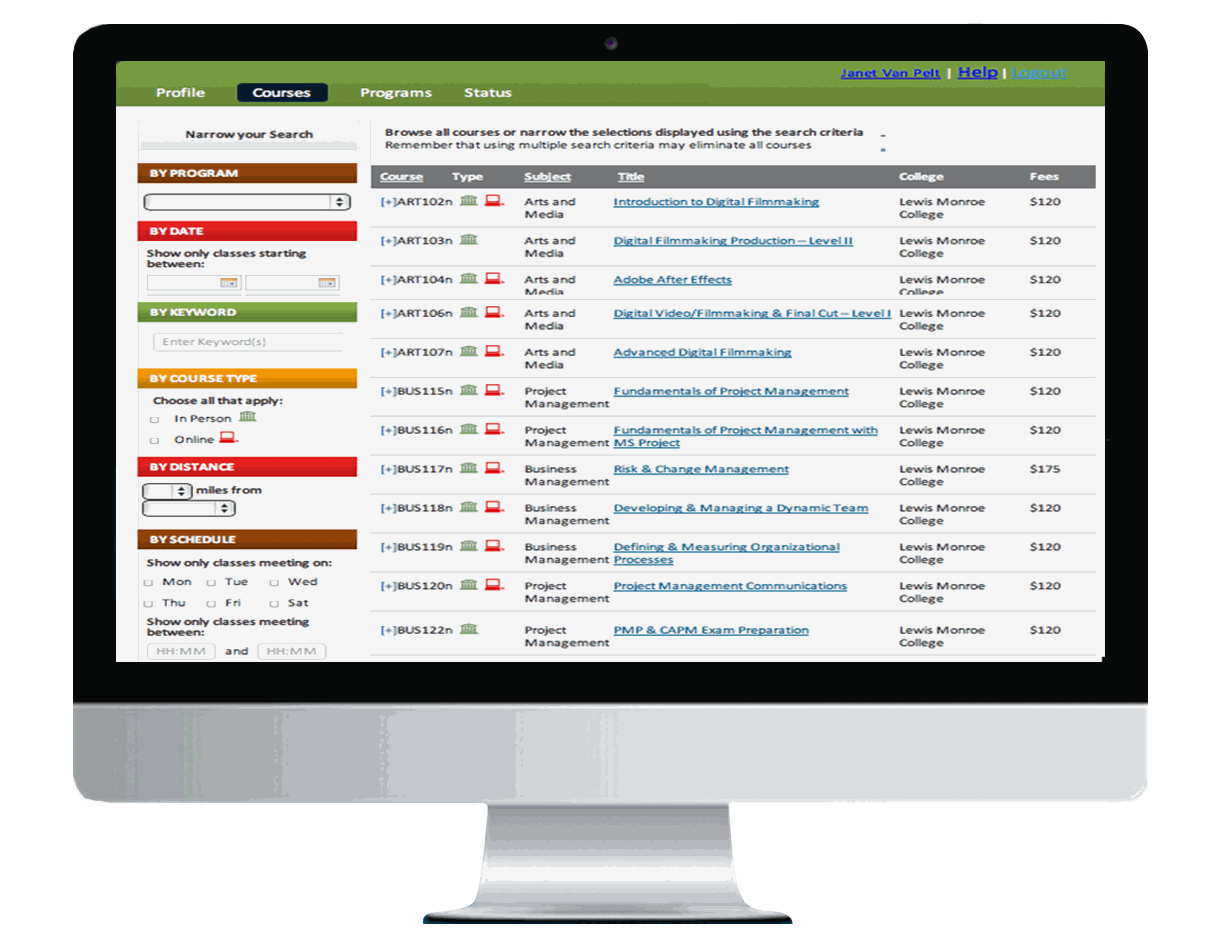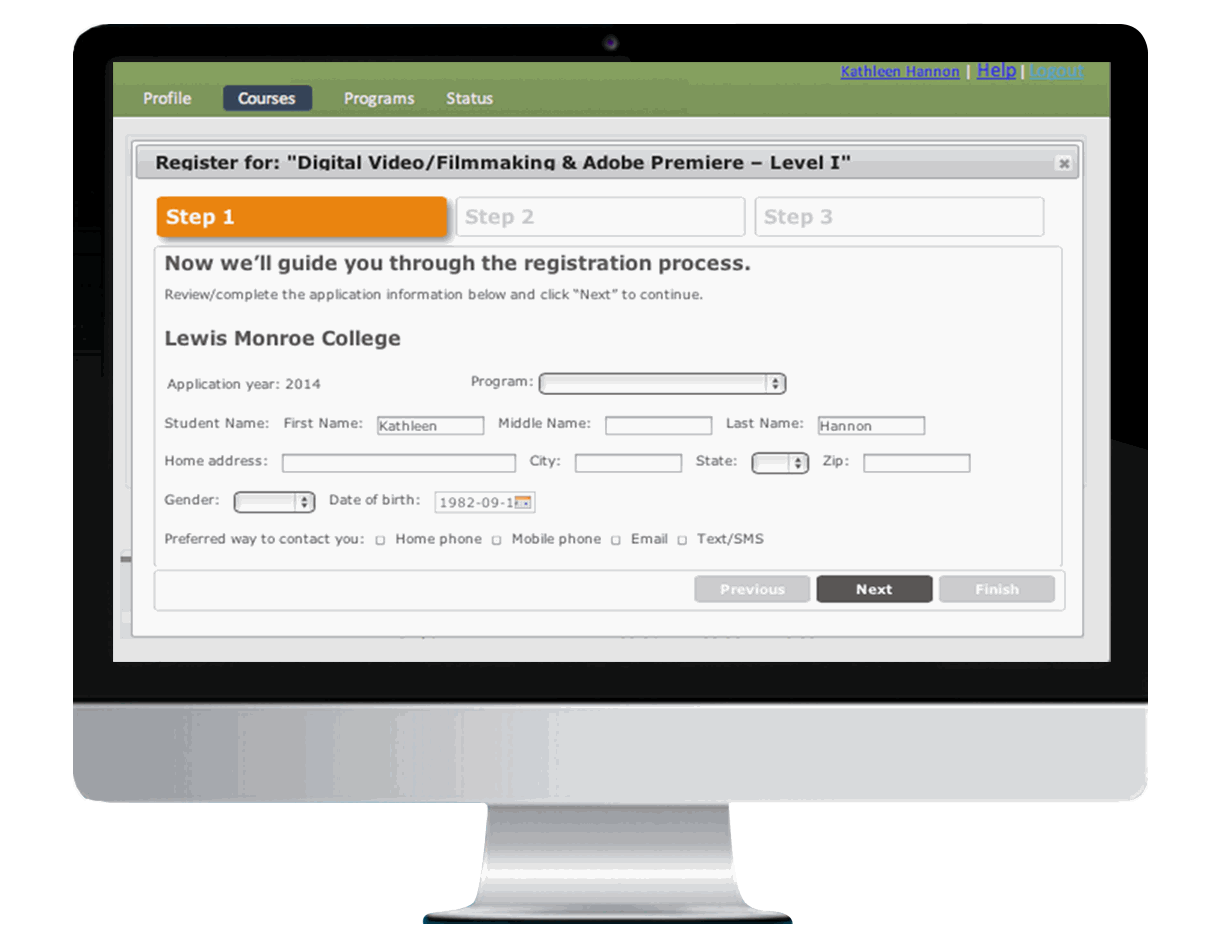 Permission and Payment
Parents can provide consent via email and pay online via credit card, debit card, or bank debit. DualEnroll.com supports tuition waiver, high school pay, student pay, scholarships and split payment arrangements.
PCI-compliant payment processing
Accepts credit/debit cards, or direct bank debits
Supports HS pay, student pay and split payments
Even supports tuition waivers and scholarships
End-to-end Process Management
DualEnroll.com guides students through the registration process and prompts for all required items with automated reminders for late or missing items. Customizable views and batching capabilities make it quick and easy for high schools and colleges to manage students through the registration process.
Tracks all required items
Automated reminders keep students on track
HS counselor and college admin dashboards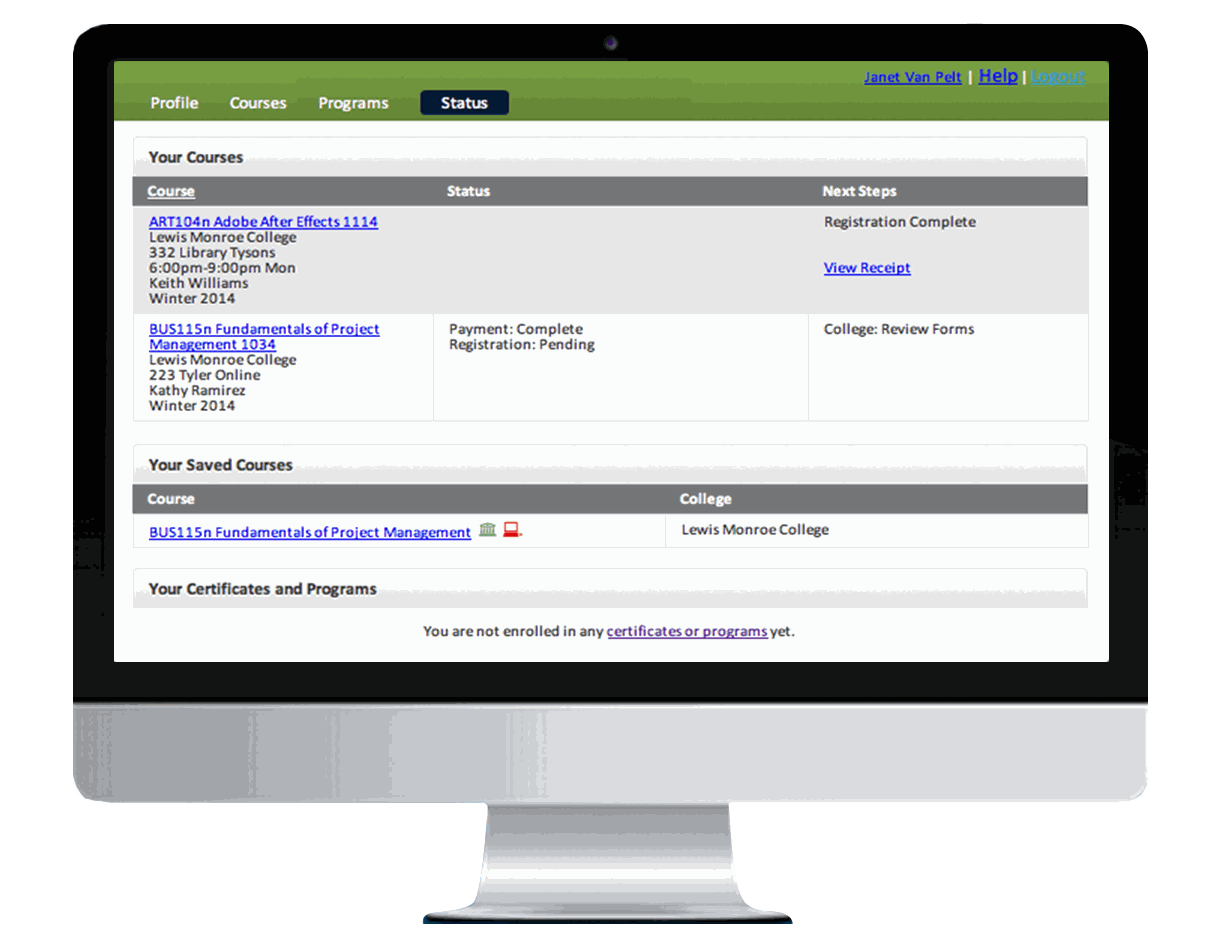 Technology Advantage
DualEnroll.com is a native web application, not an extension of a legacy system or third-party application . While the investment to purpose-build a true application is substantial, it's the only way to ensure stability, security, and future feature enhancements for our customers. Ask us why DualEnroll.com is the right choice for your college.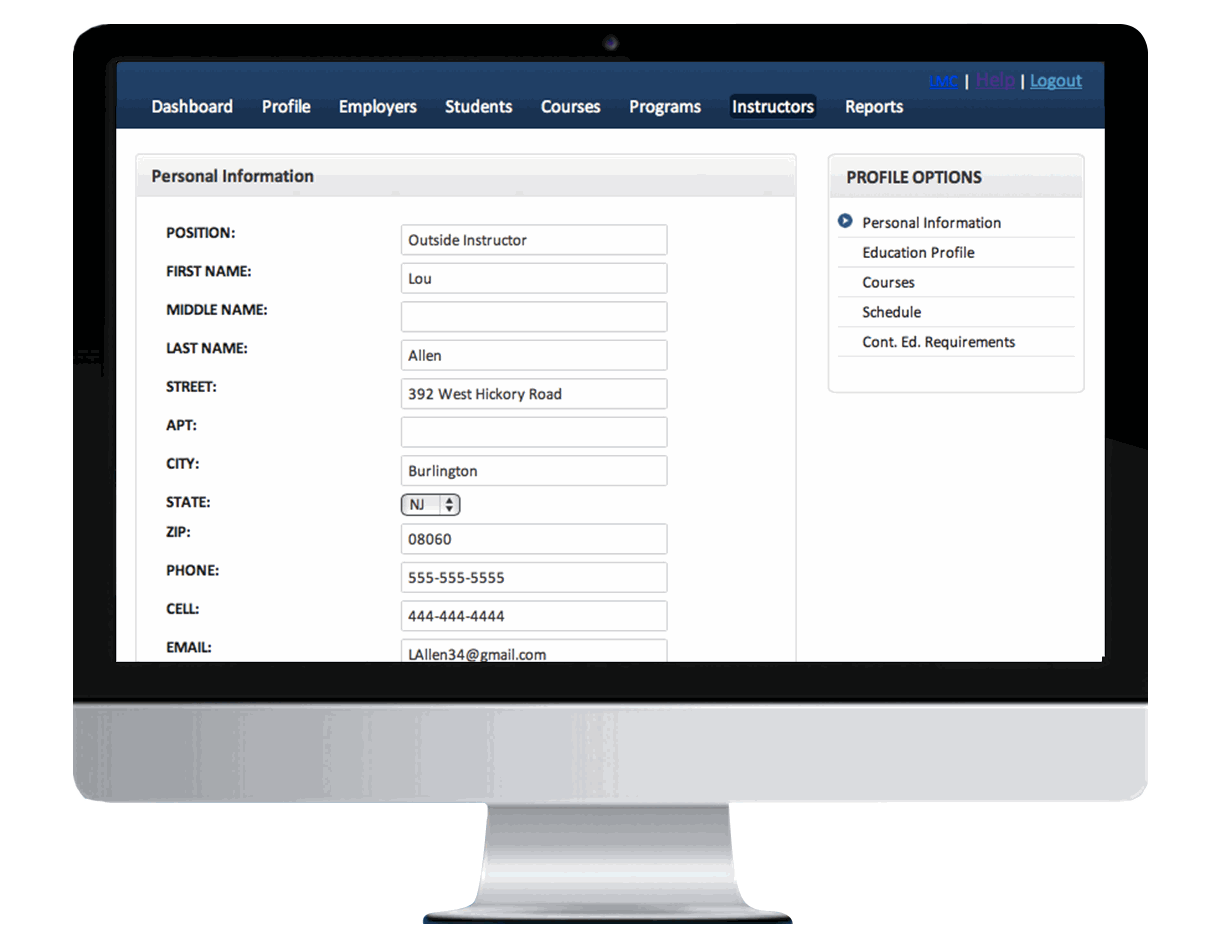 Course Credentialling
Ensuring the quality of courses taught in high schools is critical but difficult. DualEnroll.com lets you mirror your on-campus course approval processes with high school instructors and preserves an audit trail for accreditors and internal reviews.
Web-based course approval process
Document high school instructor qualifications
Full audit trail and reporting
Instructor Management
DualEnroll.com centralizes qualification, contact and schedule information for part-time high school instructors and makes it easy to coordinate courses and track compliance with ongoing credentialing requirements like site visits.
Manage qualifications and scheduling
Supports variety of credentialling approaches
Compliance management and audit trail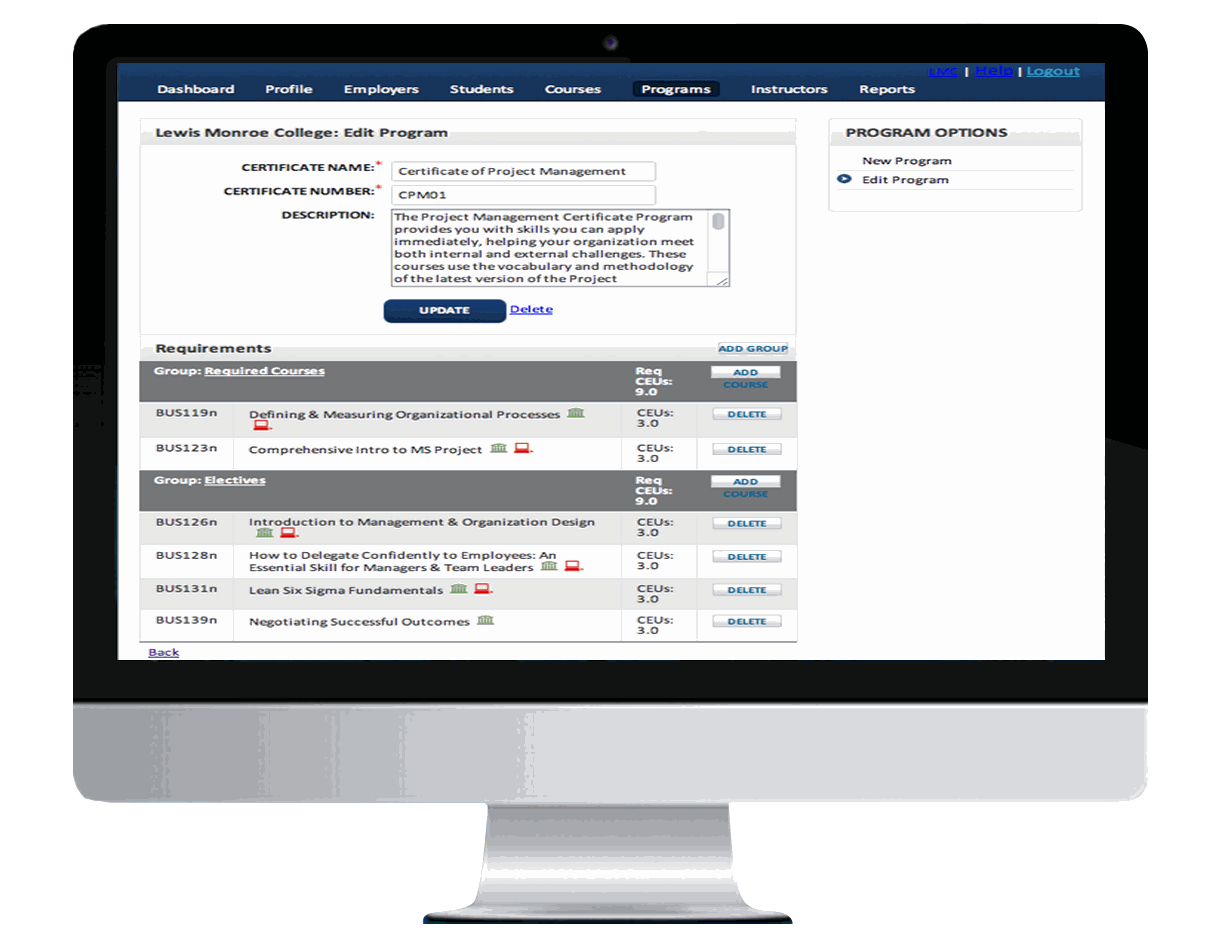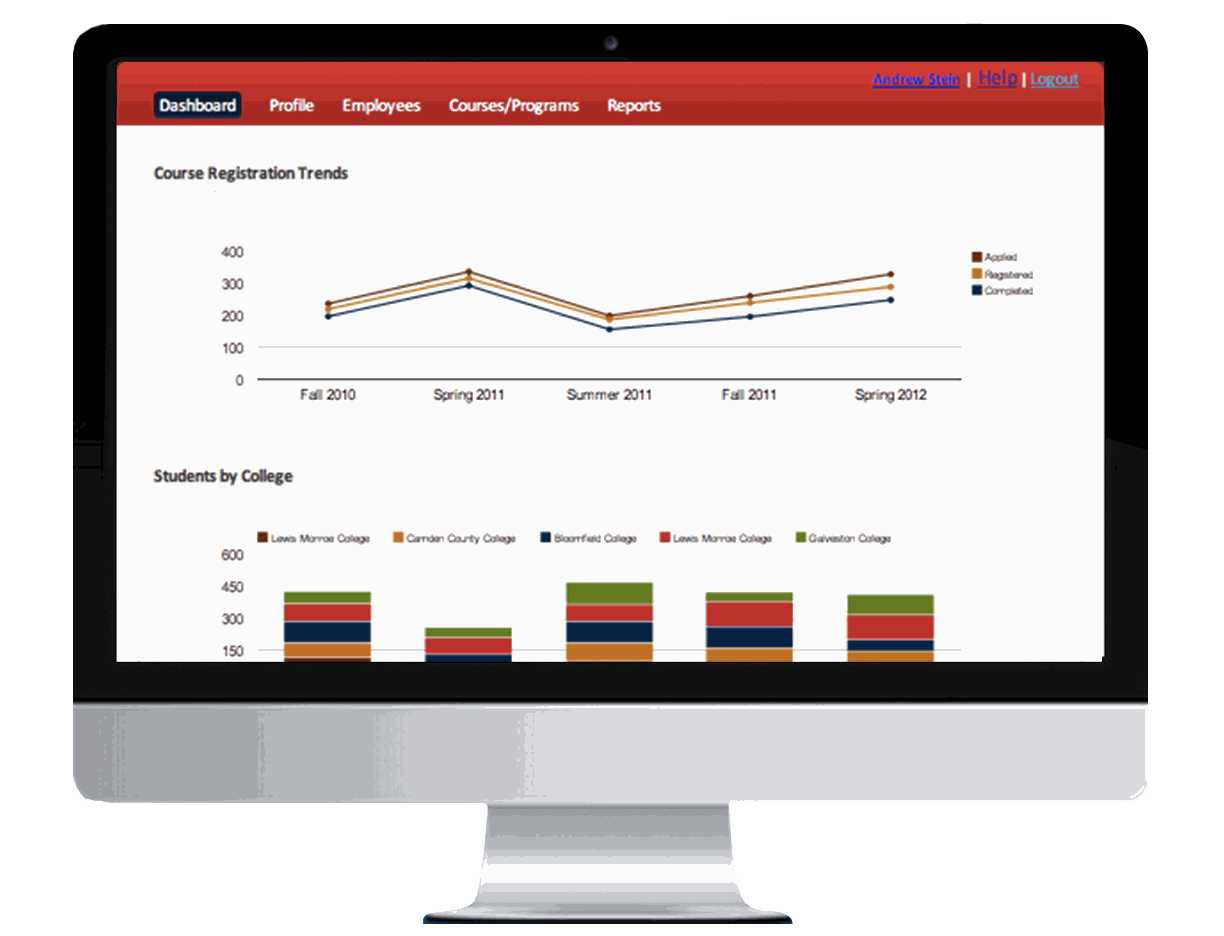 Reporting and Analytics
All your program data is stored in one central database, enabling any kind of reporting needed for compliance or program improvement. Dashboards enable instant visualization of critical program metrics.
Compliance and program improvement reports
Program success metrics and dashboards
Workflow status tracking